Snow Business Like Show Business or Why we Didn't Have a Build Weekend
This weekend had been pencilled in to do some work on Big Dave 3. However, due to a number of factors, we couldn't do a thing in our workshop! For one, Chris couldn't get out of Southampton for Storm Emma (hell hath no fury like a woman scorned, it seems. Meterologically speaking, anyway…), Rob is in the middle of doing something photography related that sounds pretty cool but probably can't mention right now, and Ali, not having anything he could do without the other two being there, has been looking at old Robot Wars fights on Youtube to compensate for the lack of build time.
**NOT A PLUG**
Meanwhile I've also been doing some archaeology committee stuff as part of my new role as the Digital Communications Officer of the Council for British Archaeology Yorkshire Branch as well as my other committee role at a separate institute and finishing off my cross-country league races for this season.
**THIS IS A PLUG**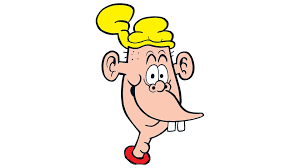 Don't worry, ARC Robotics will not be deterred by some frozen particles of water! We do plan to be in the workshop again soon, with lots of videos and photos to make up for the relative lack of activity.
Did we mention the last build weekend a month or so ago? Not sure if we did… as you may know we're all working on separate featherweights to get an idea of how to build and fight with them. Ali has got his
*BEGIN TRANSMISSION*ALL YOU GOTTA KNOW… IS THAT I… AM… ARC-T-V *END TRANSMISSION*
…That was weird…
Suffice to say the bodywork for Ali's feathe… er, I mean, Small Moving Object that Fights is well underway and looks pretty rad. If we can get a couple of build sessions together then it could be feasibly up and running for Manchester XR?