The 10 week build – Week 5
Blimey – where's the time gone.  It doesn't feel like it's week 5, and I (Chris) certainly don't have a lot to show for it other than a lot of (now useless) plastic that's been 3D printed…..
That's right – we're 3D printing a Featherweight….. Actually, the finished thing won't be 3D printed, but we're using 3D printing (and a good friend with a desktop CNC machine!) to build and test stuff.  The good news is that this means that I get to iron out a lot of creases before we do the final thing (which isn't going to be cheap!).
That said, we're at the end of week 5 now, and with 5 weeks to go…. it's going to be a mad sprint at the end I fear!
Here's a quick photo of one of the things that's been caused by my inability to CAD properly…. yep – that's right, back axle doesn't line up…..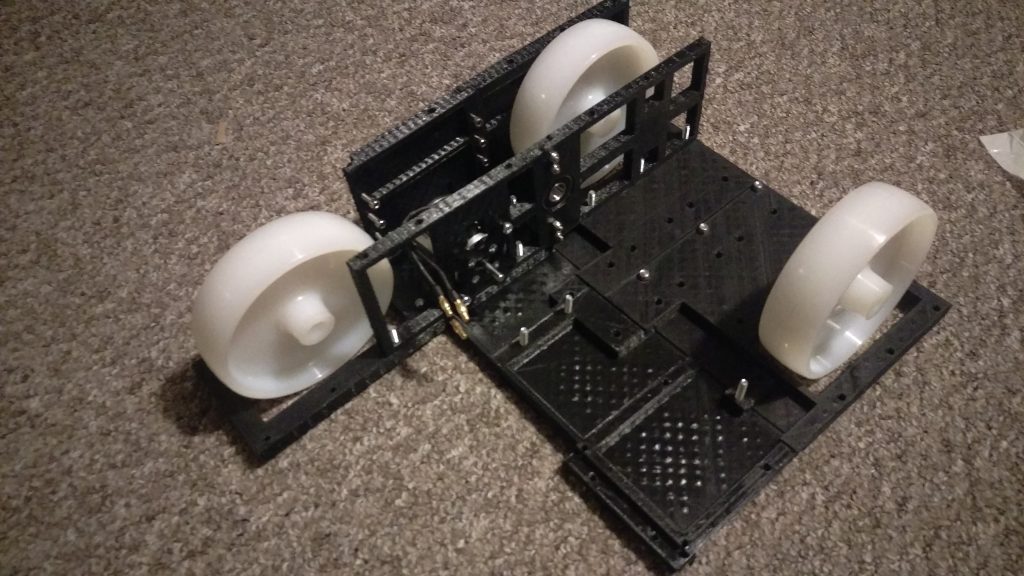 That said, the gears and axles should be ready later today, and hopefully I've fixed my CAD failure on this next print run, and we should be able to assemble one full side of this 'bot in 3D print later today/early tomorrow and hopefully have a fully moving robot by the end of the weekend all being well…..  With that done, it'll be onto weapons systems and getting everything sorted.
Also this week, we've put our featherweight forward for Series 3 (yep, seems like they're doing Featherweights as well now!) and I think we'll be putting in our application for the Heavyweight as well this weekend.
Roboteers, stand by!  Catch Me If You Can….. is coming to catch you (we hope!)